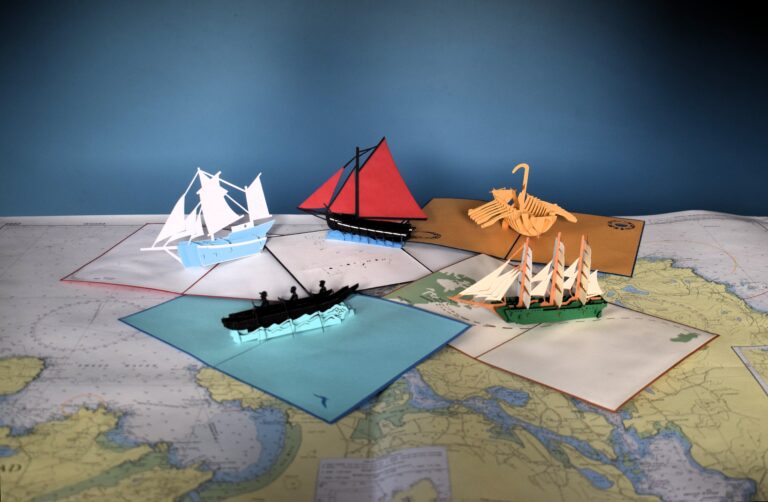 Jane has designed our unique fleet of Pop Up Cards depicting iconic Irish sea going vessels. Each boat in the fleet has a personal connection to us in The Old Sea Dog, for example our ancestors crewed on the Minnehaha and so on. It's the perfect way to send your thoughts sailing towards your loved ones.
"An duine a bhfuil Long agus Lón aige, gheobhaidh sé cóir lá eigin"
"The person with a ship and a cargo, will find a fair wind someday"
Bád í mBolgán is The Old Sea Dog's contemporary twist on the age old craft of model boats in bottles. 
Launched in December 2020, this stunning model of a Galway Hooker inside a domestic lightbulb is showcased on a simple wooden stand.
The Old Sea Dog Merchandise